We create video, stills, web design and app-based guides for your heritage site, arts project or documentary film.
Our love for the subject and passion for professionalism makes us the ideal choice for promoting your unique brand
A COMPLETE VIDEO, APP AND ONLINE MARKETING PACKAGE:
VIDEO PRODUCTION
Building a reputation for producing visually attractive, engaging and creative video for varied clients, we like to bring our personal touch and passion for getting things 'just right' to every project. We understand how important it is to hit just the right tone to attract visitors, so working closely with you, we can research and write a carefully scripted narrative and screenplay. We will source professional actors/narrators to deliver your content for you, or we can direct your own choice of narrator who might be particularly knowledgeable in their field. Sound effects, music and re-enacted scenes can add interest and drama to your production. We can even access a drone camera to produce stunning aerial footage of your location. We use the latest full HD cameras, Jib Arms, Dollies and post production tools so that your video will look truly cinematic and stand out from the crowd. Every project is different so we will work to your requirements and budget, so get in touch to discuss your needs and get an obligation free quote.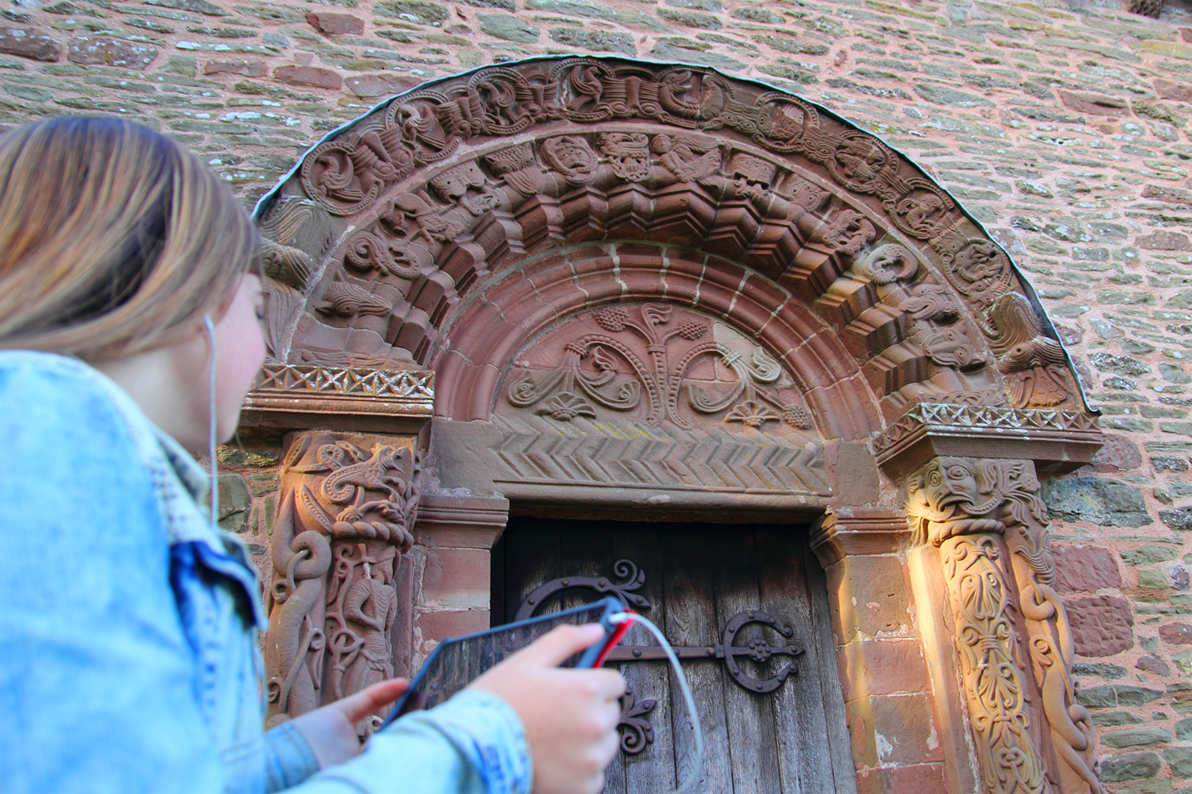 MOBILE APP AUDIO TOURS
Our intention at Curioso Media is to develop an engaging audio tour, so we work together with academics, local historians, folklorists and tour guides: people whose knowledge of the heritage site is extensive – conducting thorough research to produce a narrative history of the site – selecting accompanying photographs is an integral part of this – as is a map or floor/site plan - Allowing the visitor to orientate themselves and find the key features of the location. Curioso Media uses the IZI.Travel App to host audio tours. This free software can be downloaded to your visitors' device and is compatible with Apple, Android and Windows. If your site has Wifi then visitors can use the audio tour on-site. If reception is poor the whole tour can be downloaded to the visitors' mobile device before their visit. This can then be replayed as many times as they wish. Hosted by IZI.Travel, this app is part of an integrated package that can include website design or advice about advertising the app on your existing website or social media pages.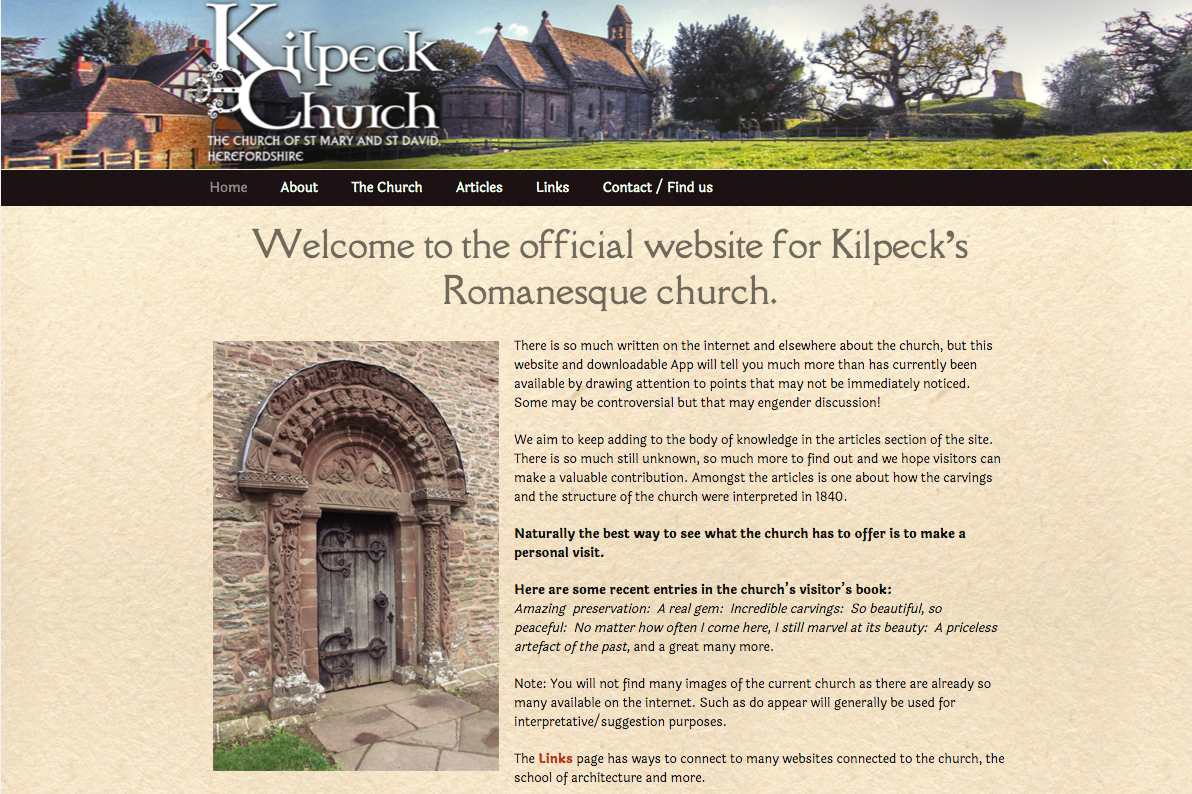 WEBSITE DEVELOPMENT
An essential part of any marketing strategy is a modern, mobile-friendly branded website, to showcase your video, rich media content, App download and social media links. We will work closely with you to design and deliver the most effective website to promote your location. We can advise on Search Engine Optmisation, how to write engaging for the web, and the best methods to display your content to attract and retain visitors. We can also advise or setup your social media pages and suggest the most efficient ways to promote your brand.
GALLERY
Curioso Media at work on location
THE CURIOSO MEDIA TEAM
Our team of expert film makers, web designers and general all round creatives
Jon Ratigan
Director of Photography
Jon is a freelance camera person based in South Wales. He trained in the camera department of a number of BBC drama productions and has worked in corporate and independent video production for many years. More recently, he successfully completed an MA in Film at Screen Academy Wales where he specialized in cinematography
Tybulus Tyburn
Writer/Director
Tybulus' background is also in the arts and film and he met Jon when they were both on the MA in Film at the International Film school at Newport University and have been working on interesting projects on an ad hoc basis ever since. His main area of skill is in directing and writing. He is currently working on two television series scripts. 'Our remit is simply to be creative and find the best way to express what people need in film/video form.'
Mike Stuart
Website Designer
Mike's background is as an artist and he brings a meticulous eye for detail to his work as a web designer. He has been involved in web design for 15 years and among his clients are recently Kilpeck Church, P.C. Press, St. Patrick's Catholic Church & the NHS Ambulance Service, Exeter. He is currently engaged in illustrating an online Horror Novel, Black Mountain, as well as building a website for the project.
ABOUT CURIOSO MEDIA
A Passion for history and film come together in one package
Our varied backgrounds at Curioso have one common link - we all have a background in the Arts - and have all at various stages attended Art Colleges & Film schools. Both Jon & Tybulus have been involved in Independent Film making on and off for 15 - 20 years. While Mike has worked for Aardmann Animation before he found his way into website design. Curioso Media was set up during the making of a short film about the remarkable church at Kilpeck, one of the finest examples of Norman Romanesque architecture in Britain. The church is decorated with sculptures allegedly carved by the Herefordshire School of Stone Masonry. When we began shooting the film the warden of Kilpeck, James Bailey revealed he was thinking of a way of preserving his guided tour of the church and allowing others to enjoy a visit - following extensive research we developed an audio tour in conjunction with James and this is hosted on IZI. Travel - and so our small company came into being...
TESTIMONIALS
Clients give their views on the work done for them by Curioso Media.
I was fortunate enough to have Tybulus and Jon recommended by my website designer. I wanted a reasonably priced 'talking head' video and a number of good professional photos of my consulting rooms to go in the website. And that's exactly what I got. Jon even threw in a classical guitar piece he wrote and played to accompany the video! Nice people to work with too.
Clive Shepard
Manager of the Harbourside Practice, Bristol
www.theharboursidepractice.co.uk
Jon and Tybulus approached me about doing a film to illustrate the beauty and architectural majesty of our unique Norman Romanesque church at Kilpeck in Herefordshire. We quickly found common ground having an interest in art and architecture. They we're incredibly helpful and creative when I asked about preserving in audio form the tour of the church's highlights and came up with IZI.Travel as a platform to host the downloadable app. Mike produced a wonderful website for the church, as well as flagging up the new audio tour and finally Jon and Tybulus delivered a stunning filming showing many of the church's facets, now on our website. The Curioso Media team are not only gifted creative professionals, but great people, humourous, approachable and fun to work with.
James Bailey
Former Warden and tour guide Kilpeck church, Herefordshire
www.kilpeckchurch.org.uk
CONTACT
If you have any interesting projects to discuss, we'd love to hear from you: